"The Alzona Fontaine Team": 
Your Real Estate Connection in The Palm Beaches, Treasure Coast and South Florida!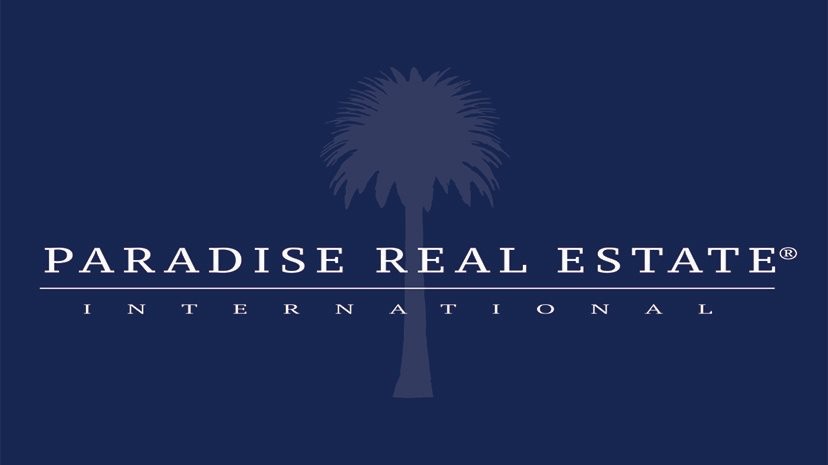 Now may be the best time to make your Next Move!
Get two positive, helpful real estate experts,
one agent with 23 years experience and a co-agent with 15 years experience,
guiding and representing your best interests, every step of the way in
Selling, Buying, Investing in or Building a Home:
Trusted resource for answers about the process

Innovative marketing strategies

Expertise about neighborhood features

Ability to target home searches

Strong negotiation skills

Support through the closing and beyond.

 
CLIENT TESTIMONIALS:
"We HIGHLY recommend Nicolette Fontaine and Christina Alzona (The Alzona Fontaine Team) for your real estate needs. You will be more than pleased. They went above and beyond helping us find a home in South Florida. Although we had visited South Florida many times, buying a home and relocating our family from the Chicagoland area was an entirely different endeavor. We had a tall list of items that were important to us in the search. Some non-negotiable. Nicolette and Christina worked diligently to ensure they found homes that met our criteria. Their communication and follow-up throughout the process was clear, concise, and always in a timely manner. They did everything within their power to ensure our home purchase and move went smoothly. A few days before our closing, issues on the sellers side presented a challenge to getting the deal done. True to form, they fought for us to ensure we closed. Our relationship did not end there. Post closing, they continued following up with us to ensure we had trustworthy contractors to choose from for home repairs and maintenance needs. We've been in our new home for almost 3 months, and the Alzona Fontaine Team continues to check in on us."~SARAH AND JOSE RIVERA
-
"I have dealt with Christina throughout three separate real estate transactions. She successfully sold both my mothers home and my condo, obtaining the best possible sales price in a short period of time, while allowing me to enjoy "worry free" transactions. My wife and I subsequently met with Christina and described our "dream house" and preferred location. She took the time to listen to and fully understand what we were looking for in a home. In a short time we received a call from Christina informing us that a property matching our desires was going on the market and we were among the first to see it. We loved the home and through Christina's outstanding expertise and advice were able to negotiate a good sale price. My wife and I are extremely happy in the home that Christina found for us. Throughout all three real estate transactions Christina at all times exhibited the highest degree of professional competency, personal integrity, and an empathetic understanding of her client's needs. I would, without question or reservation, give Christina the highest possible recommendation and would strongly urge anyone desiring to sell their property or looking for their ideal "dream home" to give Christina a call."~EDWARD AND JUDY GALANTE
-
"These women are amazing!! They will take care of you, listen to your needs, make sure you are 100%satisfied. Highly recommended!!! A+++++++"~AIMEE MASON ZEIDMAN
-
"I knew from the minute I was going to sell my house that I wanted Nicolette to be my real estate agent. She has over 10 years in the business, and her attention to detail, and to every aspect of the process was amazing. I lived over 9 hours away from my property, and knew it was going to be difficult to handle the process. My tenants left my property in very poor condition, and if it weren't for Nicolette, I never would have sold my house so quickly and at the price I was asking. From the very beginning, she helped me through the process, referring the best inspector and contractor I could have hoped for, and in a little under two months took my house from looking shabby and in disrepair, to looking fabulous and brand new! Within a week of it being on the market, I got a full price offer!!! From there, she negotiated with the buyers and their agent, and kept me completely in the loop with every and any new development. I felt completely confident in the hands of Nicolette, because I knew she was my biggest advocate in the process. I am so thankful I had her in my corner, and I would suggest Nicolette and her services to anyone looking to buy or sell a home. She was a godsend!!!"~ CORINNE LETOURNEAU
-
"After many years of my experience investing in properties throughout the country, I was searching for track record real estate agents who I can trust in my home search and who would help me realize the best possible return on my investment. Christina Alzona and Nicolette Fontaine are the best choice. They are expert agents who represented me as a purchaser in the Jupiter Florida area and demonstrated their unparalleled commitment, utmost integrity, loyalty and wisdom from negotiating to closing my deal. They listened closely to my needs before and after the sale of the property. "The Alzona Fontaine Team" are true professionals in the real estate business who care very much for seller, buyer and investor clients they work with and deliver on everything they commit to. I highly recommend Christina and Nicolette to anyone buying or selling a home."~ MARIA GURIN
-
"This team's attention to details is exceptional...and when buying or selling those details make a huge difference! I highly recommend this skilled and professional team to my friends, family and others living in this area or moving to this area."~MAUREEN MARIE SUNDSTROM
"Christina has a excellent work ethic. Her attention to detail in every step of the selling and buying process is exceptional. She is even great at staging the home and getting it ready to go on the market. Christina knows the area very well living here for 25 years, each neighborhood is different and she has the skill to find the best match for anyone looking for a home in the Palm Beach area."~GEORGE VIOLA
-
"I am from Connecticut and was searching for a good neighborhood retirement home in Florida. Christina was recommended to me from a close friend that used her to purchase their home. Lucky for me, she was an excellent choice. She worked diligently, over a long distance and matched me to my perfect home. Her tenacity, attention to detail, and can do attitude made it a seamless transaction. Thx Christina!"~JOHN CALDERONE
-
"Christina was extremely knowledgeable all around and found my "needle in the haystack" of a home. I am truly grateful and highly recommend Christina to anyone looking to work with a local real estate agent. She has 20+ years' experience in the local real estate market and works very hard to and until she finds exactly what her clients are looking for (including when there is a shortage of real estate inventory on the market!) Thank You!"~NATALIE CARON
Click here for The Palm Beaches Trip Planner
#ThePalmBeaches #SouthFlorida #TripPlanner
Click here for The Palm Beaches Visitor's Guide
Recent
Sales
Palm Beach Gardens, FL
beds
baths
In today's competitive market, you need passionate, local advisors that can help you navigate the home buying and selling process. As a valued client, you'll receive:
• Expertise on neighborhoods and the local markets
• Innovative strategies to market and sell your home
• Additional insights into listings that are not accessible online
• Proven negotiators who will be with you every step of the way
• Trusted and knowledgeable partners through closing and beyond
Testimonials
Nicolette Fontaine is a Fantastic Realtor that found us our dream home in a very highly sought after neighborhood on the first day we went looking. Her legal background helped immensely and she is Beyond thorough.
  -Ryan Steward, Client